WE PROVIDE REAL ESTATE BROKERAGE AND CONSULTING SERVICES
We are a Real Estate Services Company. As such, we provide professional brokerage and consulting services, at a personal level, to investors looking to buy, sell, develop, exchange, lease or finance commercial and residential real estate, including shopping centers, triple net leased stores and restaurants, office and industrial buildings, and single and multi-family residential properties. We also provide real estate lenders, borrowers and loan guarantors with consultation and assistance regarding debt and equity needs and restructuring.
---
Latest Posts
San Diego Ranked #1 MOST FUN Place to Live in the U.S.

According to U.S. News & World Report analyzing 150 metro areas in the United States to find the best places to live — based on quality of life, job market in each metro area, the value of living there and people's desire to live there — San Diego is the "most fun" place to live […]

Governor Newsom Ends Single Family Zoning in California

Governor Newsom signed Senate Bill 9 into law in September 2021, which effectively eliminates single family zoning throughout the state of California. SB 9 requires jurisdictions to ministerially approve a housing development of two dwelling units on a non-historic single-family zoned parcel, and to also ministerially approve a lot split for existing non-historic single-family zoned […]

WHY INVEST IN SAN DIEGO AND CALIFORNIA in 2021-2022?

Though some people are leaving California, San Diego and California continue to attract more affluent and highly educated people from across the nation and internationally, creating a mega-market for the housing. 60% of adults moving to California have a bachelor's degree or higher. The unemployment rate in California among those with college degrees is 2.9%, […]
Experience and Expertise
We have the experience and expertise to provide complete representation in commercial and residential real estate transactions, including underwriting investment opportunities, and negotiating, reviewing and drafting purchase agreements, escrow instructions, leases, loan documents, and due diligence contracts and reports.

Voted San Diego's Best Real Estate Company
Regal Properties is a California corporation licensed by the California Department of Real Estate, and based in San Diego, California — where it is consistently VOTED SAN DIEGO'S BEST REAL ESTATE COMPANY in the San Diego Union Tribune Readers Poll.

Tools
Use our web tools for Residential and Commercial Real Estate listings, as well as foreclosure and multiple listings.

Established Relationships
We have excellent established relationships with proven debt and equity financing sources for every property type, and experience handling complex financing and commercial mortgage-backed securities ("CMBS") loans, IRC 1031 tax-deferred exchanges, and atypical transactions and capital restructures.

Invests in People and Property
Regal Properties proudly Invests in People and Property by donating 10% of all fees and commissions to charitable causes — allowing the client to nominate any charity to receive half of that donation.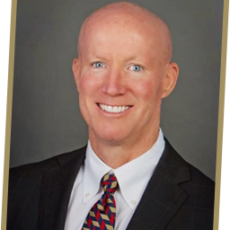 Larry Murnane is the President and founder of Regal Properties. Licensed in California as an attorney since 1985 and as a real estate broker since 1992, Larry has extensive practical experience in commercial and residential real estate transactions and investments, which gives Regal Properties a strong competitive advantage
Larry Murnane, President and Founder DRE Lic. #01130444
---