WE PROVIDE REAL ESTATE BROKERAGE AND CONSULTING SERVICES
We are a Real Estate Services Company. As such, we provide professional brokerage and consulting services, at a personal level, to investors looking to buy, sell, develop, exchange, lease or finance commercial and residential real estate, including shopping centers, triple net leased stores and restaurants, office and industrial buildings, and single and multi-family residential properties. We also provide real estate lenders, borrowers and loan guarantors with consultation and assistance regarding debt and equity needs and restructuring.
---
Latest Posts
APARTMENT INVESTMENTS HEDGE INFLATION CONCERNS 

The Federal Reserve sees core inflation ending the year at just over 4% after raising the Federal funds rate to 1.9%. This inflation creates strategic issues from an investment perspective. For bondholders, inflation erodes principal value. Furthermore, because the coupon on most fixed income securities remains the same until maturity, the purchasing power of the interest […]

PANDEMIC PAYDAY: ULTRAWEALTHY ADDED $1.2B PER DAY WHILE INEQUALITY KILLED MILLIONS

A new report explains how inequality contributed to the death of 21,000 people each day of the pandemic while the wealthiest collectively got $1.2 billion richer every 24 hours. Oxfam International's latest report on global inequality finds that while the 10 richest individuals in the world more than doubled their collective wealth since COVID-19 hit […]

2022 Capital Gains Tax Rate Thresholds

2022 Capital Gains Tax Rate Thresholds Capital GainsTax Rate Taxable Income(Single) Taxable Income(Married Filing Separate) Taxable Income(Head of Household) Taxable Income(Married Filing Jointly) 0% Up to $41,675 Up to $41,675 Up to $55,800 Up to $83,350 15% $41,675 to $459,750 $41,675 to $258,600 $55,800 to $488,500 $83,350 to $517,200 20% Over $459,750 Over $258,600 Over […]
Experience and Expertise
We have the experience and expertise to provide complete representation in commercial and residential real estate transactions, including underwriting investment opportunities, and negotiating, reviewing and drafting purchase agreements, escrow instructions, leases, loan documents, and due diligence contracts and reports.

Voted San Diego's Best Real Estate Company
Regal Properties is a California corporation licensed by the California Department of Real Estate, and based in San Diego, California — where it is consistently VOTED SAN DIEGO'S BEST REAL ESTATE COMPANY in the San Diego Union Tribune Readers Poll.

Tools
Use our web tools for Residential and Commercial Real Estate listings, as well as foreclosure and multiple listings.

Established Relationships
We have excellent established relationships with proven debt and equity financing sources for every property type, and experience handling complex financing and commercial mortgage-backed securities ("CMBS") loans, IRC 1031 tax-deferred exchanges, and atypical transactions and capital restructures.

Invests in People and Property
Regal Properties proudly Invests in People and Property by donating 10% of all fees and commissions to charitable causes — allowing the client to nominate any charity to receive half of that donation.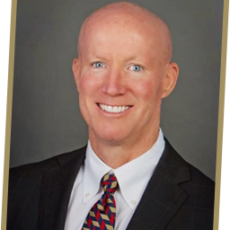 Larry Murnane is the President and founder of Regal Properties. Licensed in California as an attorney since 1985 and as a real estate broker since 1992, Larry has extensive practical experience in commercial and residential real estate transactions and investments, which gives Regal Properties a strong competitive advantage
Larry Murnane, President and Founder DRE Lic. #01130444
---