Welcome to Regal Properties!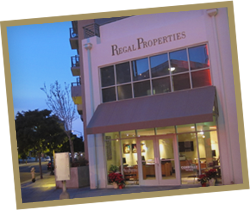 We are a Real Estate Services Company. As such, we provide professional brokerage and consulting services, at a personal level, to investors looking to buy, sell, develop, exchange, lease or finance commercial and residential real estate, including shopping centers, triple net leased stores and restaurants, office and industrial buildings, and single and multi-family residential properties. We also provide real estate lenders, borrowers and loan guarantors with consultation and assistance regarding debt and equity needs and restructuring.
Unlike most other real estate companies that require the client to retain separate advisers to assist with various contract and due diligence matters, often costing tens of thousands of dollars above the broker commissions, Regal Properties has the experience and expertise to provide complete representation in commercial and residential real estate transactions, including underwriting investment opportunities, and negotiating, reviewing and drafting purchase agreements, escrow instructions, leases, loan documents, and due diligence contracts and reports. Regal Properties also has excellent established relationships with proven debt and equity financing sources for every property type, and experience handling complex financing and commercial mortgage-backed securities ("CMBS") loans, IRC 1031 tax-deferred exchanges, and atypical transactions and capital restructures.
Regal Properties is a California corporation licensed by the California Bureau of Real Estate, and based in San Diego, California — where it was VOTED SAN DIEGO'S BEST REAL ESTATE COMPANY in the San Diego Union Tribune Readers Poll. However, our considerable experience in real estate transactions extends across the United States; and we have developed invaluable relationships with local consultants, escrow and title officers, brokers, lenders, servicers, surveyors, engineers, appraisers, tax advisers, property managers and attorneys in most regions of the country.
Regal Properties proudly Invests in People and Property by donating 10% of all fees and commissions to charitable causes — allowing the client to nominate any charity to receive half of that donation.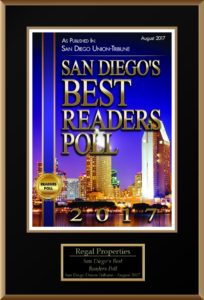 Click Here to Search Homes Now
From the Blog
Again, in the 2018 "San Diego's Best" Union Tribune Readers Poll, readers …
Regal Properties' Senior VP, Maha Odeh, represented the buyer, Laguna Village Plaza …
Mortgage applications hit a near 4-year low in July, dropping for the …
Charities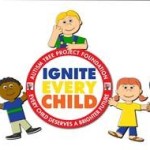 Regal Properties is "Investing in People and Property" by donating 10% of all commissions to charity. See the charities we support.