WE PROVIDE REAL ESTATE BROKERAGE AND CONSULTING SERVICES
We are a Real Estate Services Company. As such, we provide professional brokerage and consulting services, at a personal level, to investors looking to buy, sell, develop, exchange, lease or finance commercial and residential real estate, including shopping centers, triple net leased stores and restaurants, office and industrial buildings, and single and multi-family residential properties. We also provide real estate lenders, borrowers and loan guarantors with consultation and assistance regarding debt and equity needs and restructuring.
Experience and Expertise
We have the experience and expertise to provide complete representation in commercial and residential real estate transactions, including underwriting investment opportunities, and negotiating, reviewing and drafting purchase agreements, escrow instructions, leases, loan documents, and due diligence contracts and reports.

Voted San Diego's Best Real Estate Company
Regal Properties is a California corporation licensed by the California Department of Real Estate, and based in San Diego, California — where it is consistently VOTED SAN DIEGO'S BEST REAL ESTATE COMPANY in the San Diego Union Tribune Readers Poll.

Tools
Use our web tools for Residential and Commercial Real Estate listings, as well as foreclosure and multiple listings.

Established Relationships
We have excellent established relationships with proven debt and equity financing sources for every property type, and experience handling complex financing and commercial mortgage-backed securities ("CMBS") loans, IRC 1031 tax-deferred exchanges, and atypical transactions and capital restructures.

Invests in People and Property
Regal Properties proudly Invests in People and Property by donating 10% of all fees and commissions to charitable causes — allowing the client to nominate any charity to receive half of that donation.
Contact Us
We stand ready to serve your real estate needs. Contact us today.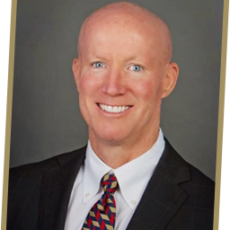 Larry Murnane is the President and founder of Regal Properties. Licensed in California as an attorney since 1985 and as a real estate broker since 1992, Larry has extensive practical experience in commercial and residential real estate transactions and investments, which gives Regal Properties a strong competitive advantage
Larry Murnane, President and Founder DRE Lic. #01130444
---
As Homeownership Declines, Demand for Rental Housing Will Climb for Next 5 Years

A drop in homeownership rates will fuel a significant increase in demand for rental housing over the next five years, according to a study released by apartment properties acquisition and management company Middleburg Communities.

The June 11 report projects a decline in U.S. homeownership to 62.1%, the lowest rate in more than 20 years, before a partial recovery to 63.6% in 2025. Depending on the effects of the recession, the demand for rental housing will increase somewhere between 33% and 49% over that time period, the report concludes.

"While this shift is unlikely to cause rapidly rising rates in the near-term, it will contribute to the resilience of the rental housing industry through the current downturn," the report said.

The analysis points to changing demographics playing a role in the changing demands. Married households are more likely to own homes, and their numbers are declining.

The numbers of households with incomes of more than $120,000 is expected to drop while those with incomes of less than $30,000 are projected to increase.  "We do not claim to know the precise trajectory that household incomes will take over the next five years," the report said. "However, with 19 million jobs lost as of this writing, the direction of household incomes in the near future is clearly negative."

Demographics alone are a "weak" explanation for homeownership shifts, according to the report. Student loan debt, inability to make a down payment, tightened lending standards, high rents and a shift in preferences play a role, too.