WE PROVIDE REAL ESTATE BROKERAGE AND CONSULTING SERVICES
We are a Real Estate Services Company. As such, we provide professional brokerage and consulting services, at a personal level, to investors looking to buy, sell, develop, exchange, lease or finance commercial and residential real estate, including shopping centers, triple net leased stores and restaurants, office and industrial buildings, and single and multi-family residential properties. We also provide real estate lenders, borrowers and loan guarantors with consultation and assistance regarding debt and equity needs and restructuring.
---
Latest Posts
2020 Best

Thank you, clients and peers, for this recognition again in 2020. We look forward to helping you with the purchase, sale, leasing, financing and development of any residential or commercial real estate product type anywhere in the USA in 2021. And to show our gratitude, Regal Properties will continue "Investing in People and Property" by […]

Post-Covid Retail and Industrial Opportunities and Challenges

Mall sales are down 28% year to date, and that's after a recent rally. Though the need for well-executed experiential retail in excellent locations remains, there's a lot of uncertainty about how and when consumers will be able to revisit their favorite restaurants and shopping centers. From an underwriting perspective, buyers need to assume much […]

Top 15 Reasons to Invest in San Diego Real Estate

Top 15 Reasons to Invest in San Diego Real Estate Most diverse high-tech sector in the nation" – Milken Institute "Best place in America to launch a startup" – Forbes Magazine "Most attractive metro in U.S. for relocation" – APA Survey "Top U.S. travel destination" – Money Magazine Ranked 2nd "safest city" in the U.S. […]
Experience and Expertise
We have the experience and expertise to provide complete representation in commercial and residential real estate transactions, including underwriting investment opportunities, and negotiating, reviewing and drafting purchase agreements, escrow instructions, leases, loan documents, and due diligence contracts and reports.

Voted San Diego's Best Real Estate Company
Regal Properties is a California corporation licensed by the California Department of Real Estate, and based in San Diego, California — where it is consistently VOTED SAN DIEGO'S BEST REAL ESTATE COMPANY in the San Diego Union Tribune Readers Poll.

Tools
Use our web tools for Residential and Commercial Real Estate listings, as well as foreclosure and multiple listings.

Established Relationships
We have excellent established relationships with proven debt and equity financing sources for every property type, and experience handling complex financing and commercial mortgage-backed securities ("CMBS") loans, IRC 1031 tax-deferred exchanges, and atypical transactions and capital restructures.

Invests in People and Property
Regal Properties proudly Invests in People and Property by donating 10% of all fees and commissions to charitable causes — allowing the client to nominate any charity to receive half of that donation.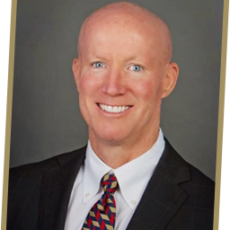 Larry Murnane is the President and founder of Regal Properties. Licensed in California as an attorney since 1985 and as a real estate broker since 1992, Larry has extensive practical experience in commercial and residential real estate transactions and investments, which gives Regal Properties a strong competitive advantage
Larry Murnane, President and Founder DRE Lic. #01130444
---