Larry Murnane
President/Founder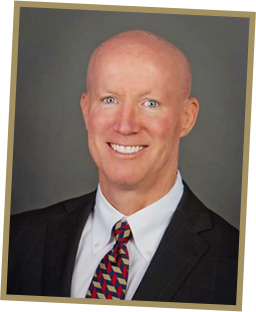 Larry Murnane is the President and founder of Regal Properties. Licensed in California as an attorney since 1985 and as a real estate broker since 1992, Larry has extensive practical experience in commercial and residential real estate transactions and investments, which gives Regal Properties a strong competitive advantage.
Larry received a Bachelor of Science degree from Santa Clara University in 1982, and graduated cum laude from the University of San Diego School of Law in 1985. Having practiced law for more than 25 years, Larry was a principal at the law firm of Peterson & Price, one of San Diego's oldest and most respected real estate, environmental and land use/development law firms. He teaches Real Estate courses at the University of San Diego, in the School of Business Administration, and formerly served on the San Diego County Property Tax Assessment Appeals Board.
As an investor in commercial and residential real estate himself, Larry understands the specific objectives of buyers, sellers, developers, landlords, tenants, lenders and borrowers, and the dynamics of successful transactions and profitable investments. Recognizing each situation is different, Larry works with the client to develop a feasible strategy to accomplish the client's specific objectives.
Larry authored the book, "LIMITLESS How to Be, Have, Do and Accomplish Anything" — the proceeds of which benefit charities for underprivileged children.
DRE Lic. # 01130444
Meet me here:
Joel Munoz
Director of Commercial Real Estate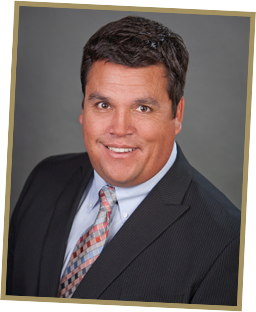 Joel Munoz is the Director of Commercial Real Estate for Regal Properties where he is responsible for identifying and analyzing potential commercial real estate acquisition targets nationwide. In addition to his acquisitions responsibilities Joel provides market research, deal underwriting, and financial analysis services to the organization.
Joel has over 15 years of real estate acquisitions, development, and finance experience. Prior to joining Regal Properties, Joel was a financial analyst for a development and real estate acquisition firm, where he led underwriting and capital market activities for new development as well as value added and stabilized opportunities.
Joel earned a Masters of Science in Real Estate from the University of San Diego, a Masters of Science in Finance from San Diego State University, and Bachelor of Science in Finance from the University of Nevada.
DRE Lic. #01245162
Meet me here:
Sam Powell
Vice President of Property Development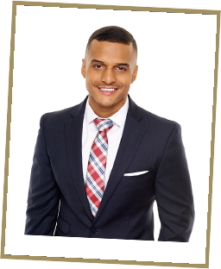 Sam Powell is Vice President of Property Development at Regal Properties. His substantial experience includes assisting clients with negotiating and executing the purchase, sale, and lease of real estate for use, investment, and development purposes.
Sam helps clients by facilitating the entire process of purchasing, selling, leasing, financing, exchanging, and developing properties. His services include marketing properties, negotiating the best price possible, evaluating and responding to offers, resolving problems, opening and closing escrow, and completing 1031 tax-deferred exchanges.
Sam's considerable real estate development experience includes identifying and acquiring value-add residential properties of 1-4 units, for which as many as 9 additional units are added after acquisition. His expertise includes finding and analyzing such properties based upon factors like zoning and market rents. Sam also has excellent relationships with architects, engineers, builders and construction lenders.
Whether residential or commercial, Sam's energetic, creative, problem-solving approach and extensive knowledge and experience allow him to close complex transactions.
Sam is licensed by the State of California Department of Real Estate. He attended Fort Lewis College in Durango, Colorado, where he studied Business Administration and Finance. Sam has a bachelor's degree in Business Administration.
DRE Lic. # 01883192

Meet me here:
Paul Himberger
Director of Finance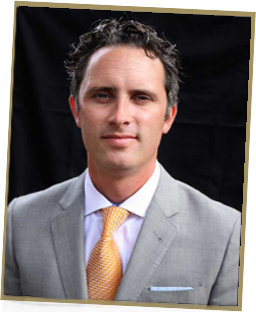 Paul Himberger is a Director of Finance at Regal Properties, specializing in Commercial Real Estate Finance. Building his career and spending time in both California and New York, Paul has built a vast range of lender relationships in the financial sector. These local, regional, and national connections provide his clients the ability to source the most favorable debt for their individual needs.
Born in New York, and raised in San Diego, Paul attended San Diego State University where he obtained a Bachelor's degree in Economics. Paul began his business career in the world-renowned mail room at the William Morris Entertainment agency in Beverly Hills, California. Over the course of 3 years, he worked with many of the top agents and elite artists across every entertainment sector — including film, television, music, theatre, advertising, literature, and digital media.
Paul moved to New York City and worked on Wall Street for over 5 years in the financial media industry. There, he closely managed large financial institutional accounts focused on real time information provided by American Banker, The Bond Buyer, Mergers & Acquisitions, and the National Mortgage News. Through this position, Paul established strong relationships with many C-Level executives at lending institutions throughout the country. He also developed an extraordinary, in-depth knowledge of the financial services industry, and a unique background in Commercial Finance.
DRE Lic. # 02053770
Meet me here:
Taylor Williams
Vice President of Residential Services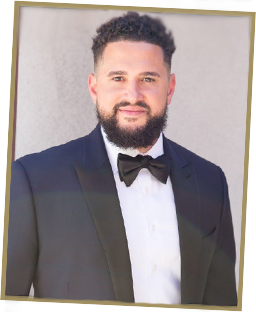 Taylor Williams is the Vice President of Residential Services at Regal Properties.  Taylor has substantial property management experience which includes handling everything from leasing and eviction, to maintenance and repair, and monthly financial reports — so he thoroughly understands the issues and economics relating to residential and multi-family rental properties, as well as owner-occupied properties.
Taylor provides a variety of residential real estate services, which include the valuation, listing, marketing, sale and exchange of single family and multi-family homes, as well as the prequalification of buyers.  He also provides consulting services to clients considering their options for a property.  With over a decade of customer service experience, Taylor brings a sense of comfort and trust to clients.
Taylor is a San Diego native who attended the University of Tulsa and graduated with a double major in management and marketing, with a minor in economics. Taylor is licensed by the California Department of Real Estate.
DRE Lic. # 02110827
Meet me here:
Mary Moore
Sales Associate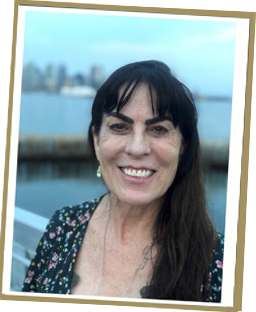 Mary has been a Registered Nurse with specialties in Emergency and Critical Care Nursing since 1980.  She graduated as cum laude from the University of San Francisco in 1981, with a Bachelor of Science Degree in Nursing.  Mary has experience in residential and multi-family real estate investment and development, as well as experience in single tenant triple-net leased medical office and multi-tenant neighborhood shopping center investments.  Mary assists clients with the purchase and sale of residential, multi-family and commercial real estate investments.
DRE # 02117146
Meet me here: